Since 1982 L. B. Rowe has been transforming the back yard into everybody's favorite place to be.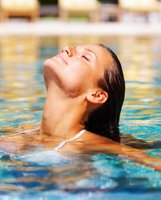 We have built more than 3000 custom pools, decks, spas and more throughout Palm Beach County. We have a reputation for integrity, quality and longevity. Nine out of ten clients come by way of referral, and most return to us for additional work. We work very hard to transform your dream into reality in an efficient, cost-effective, worry-free manner, while maintaining standards that other pool builders strive to meet.
We have excellent employees—most have been with us for more than ten years. You would be hard-pressed to find another builder in the area who could make a similar claim. Give L. B. Rowe a call today for a free estimate and allow us the opportunity to show you what sets us apart from the rest. We look forward to working for and with you.